"Is this the lesbian party?"

―X in SMG3's plan to destroy SMG4 because he felt like it.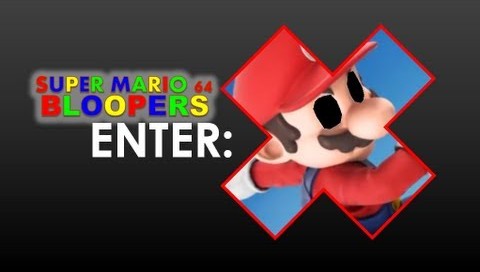 X (not to be confused with Xboxfan997) is a villain in SuperMarioGlitchy4's bloopers.
Physical Appearance
Edit
So far, X is seen with a all black outfit, with two rows of single brass buttons and white gloves at his hands. When he takes control of Mario, his color scheme is the same as Mario, except his eyes are now soulless, identifying that X has taken full control of his victim.

Personality
Edit
Being a character with few major episodes, X appears to be a stereotypical villain, except a bit smarter. In later appearances, X appears to be redeemed, now explaining to a baby that it should never walk the street alone.
Appearances
Edit
He first appeared in Enter X. He possessed Mario, controlling his brain. Mario ended up puking him out after a fight with SuperMarioGlitchy4.
Second appearanceEdit
He appeared in A Murder Without Peach when he murdered a party guest. He was later discovered by Mario and SMG4, who chased him. They end up in a skyscraper, and both fall out of it. Mario survives by landing on X, killing him. His corpse was later stuffed into a toilet.
Third appearanceEdit
In Smg3's plan to destroy Smg4 because he felt like it, he, along with the other dead villains, is brought back to life by SMG3 as part of his plan to kill SMG4. X is not killed in this episode.
He makes 2 cameos in Retarded64: Mario Goes Shopping with Baby Luigi in which Mario ran over him twice. Also, in Retarded64: Mario for Hire, he once again got run over by Mario. He has made more cameos since.
Bloopers he appeared in
Edit
(Note: this list may be incomplete)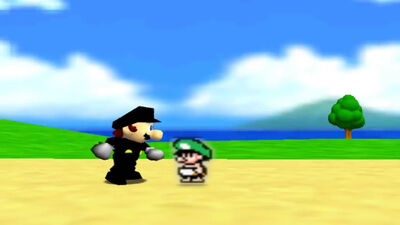 X can steal and take control of a person's body, by entering his/her brain, but the person can also regain control by finding and getting rid of X.
Ad blocker interference detected!
Wikia is a free-to-use site that makes money from advertising. We have a modified experience for viewers using ad blockers

Wikia is not accessible if you've made further modifications. Remove the custom ad blocker rule(s) and the page will load as expected.