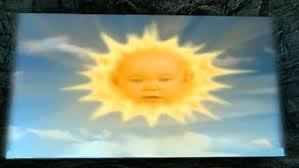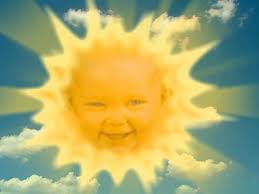 "F**k Him Up !"

―Sun Baby in A Trip to Teletubbie Land
"I AM GOD! YOU SHALL BOW BEFORE ME!!"
―Sun Baby in Tubby TV

This article is a
stub
. You can help us by
expanding it
.

The Sun Baby is a minor character and antagonist in SMG4's bloopers. He is the leader of the Teletubbies.
Appearances
Edit
The Sun Baby is a minor character in SMG4's bloopers, with the only times he spoke were in Tubbie TV and A trip to Teletubbyland. The Teletubbies think of it as their god.
In real life, Jess Smith has just revealed that the face of the Sun Baby was her face when she was only 9 months old.
Ad blocker interference detected!
Wikia is a free-to-use site that makes money from advertising. We have a modified experience for viewers using ad blockers

Wikia is not accessible if you've made further modifications. Remove the custom ad blocker rule(s) and the page will load as expected.