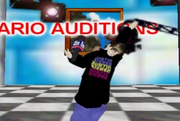 "Who dares summon me?!"

―Justin Bieber
Justin Bieber (also known as Justin Beaver or more colloquially JB) is a Canadian singer, best known for his song Baby.  He has gained many fans and haters alike over social media, and to this day is a controversial figure.
He appears in some of SuperMarioGlitchy4's bloopers. He originally auditioned for the role of Mario, as seen in SM64: Meet the Mario.  Meanwhile, his songs and pictures of him have been used as weaponry due to how atrocious everyone finds them. Nevertheless, many characters, including Toad, SuperMarioGlitchy3, and Bonnie are Bieber fans.
Appearances
Edit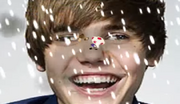 This article is a
stub
. You can help us by
expanding it
.

Ad blocker interference detected!
Wikia is a free-to-use site that makes money from advertising. We have a modified experience for viewers using ad blockers

Wikia is not accessible if you've made further modifications. Remove the custom ad blocker rule(s) and the page will load as expected.