This article is a
stub
. You can help us by
expanding it
.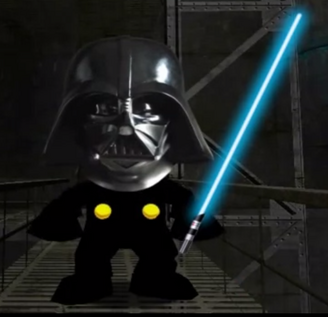 Darth Vader is a character that appears in Ssenmodnar 8. He and Mario prepare to fight, then Darth Vader tells Mario that he is his papa. Mario repeatedly denies this, causing Darth Vader to become annoyed, and also causing him to chop half of Mario's arm off. This causes Mario to fall to the ground, crying.
Ad blocker interference detected!
Wikia is a free-to-use site that makes money from advertising. We have a modified experience for viewers using ad blockers

Wikia is not accessible if you've made further modifications. Remove the custom ad blocker rule(s) and the page will load as expected.