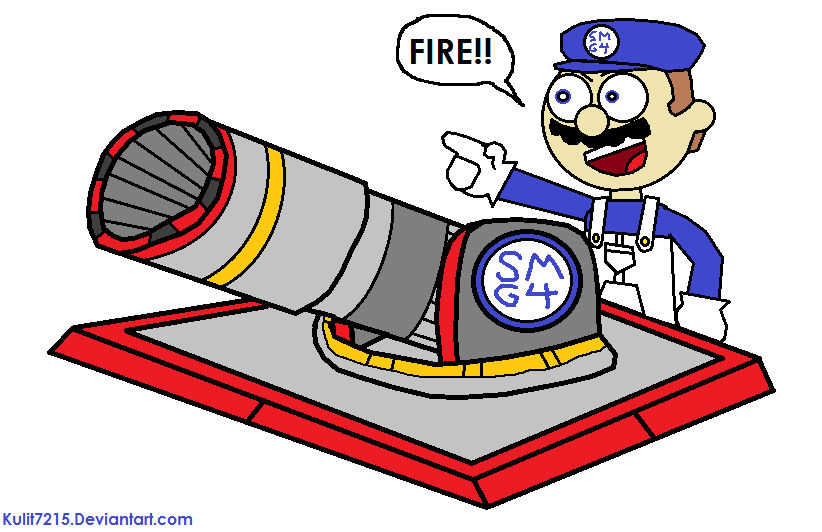 The Cannon Penis is SuperMarioGlitchy4's secret weapon that spawns from his crotch area.
Appearances
Edit
The Cannon Penis comes from a joke from Smosh's Epic Vacation video, where they had a montage of random things, and one of them was a cannon penis.(The music played when SMG4 uses the cannon penis comes from that video as well.)
Apparently, Mario and SMG4 occasionally refer to the cannon as "the thing", and Mario has told SMG4 to never use it.
The picture used to represent it is actually a model of a cannon from Sonic Heroes and Sonic Generations.